Services
---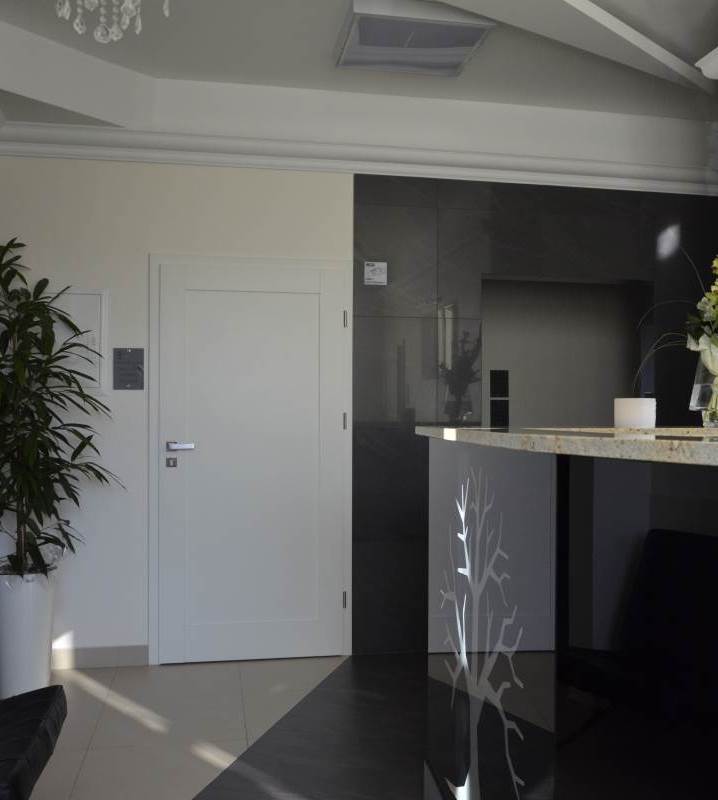 Dental treatments:
Preservative Dentistry
Endodontics
Prophylaxis
X-Ray diagnostics
Surgery
Prosthetics
Teeth Whitening
Orthodontics
Aesthetic Medicine:
Dr Izabela Frejlich about aesthetic medicine
Mesotherapy
Correction of wrinkles
Lips enhancement and Shaping
Chemical Peels
Hands Rejuvenation
Botox
PDO Threads
Platelet Rich Plasma PRP
Fractional Micro Needle RF
Gynecology
Dental treatments:
Preservative Dentistry
Endodontics
Prophylaxis
X-Ray diagnostics
Surgery
Prosthetics
Teeth Whitening
Orthodontics
Aesthetic Medicine:
Dr Izabela Frejlich about aesthetic medicine
Mesotherapy
Correction of wrinkles
Lips enhancement and Shaping
Chemical Peels
Hands Rejuvenation
Botox
PDO Threads
Platelet Rich Plasma PRP
Fractional Micro Needle RF
Gynecology
Preservative Dentistry
Dentistry is the branch of medicine that is involved in the study, diagnosis, prevention, and treatment of diseases, disorders and conditions of the oral cavity, commonly in the dentition but also the oral mucosa, and of adjacent and related structures and tissues, particularly in the maxillofacial (jaw and facial) area. Treatments performed in the area of dentistry are intended to prevent premature loss of teeth.
All treatments carried out in our clinic are painlessly due to application of a computer WAND anesthesia.
For us eliminating all the losses is just as important as their aesthetic restoration. Attractive appearance of restored tooth not deviating from a true tooth color and shape is achieved due to the latest generation of composite materials. For this purpose serves us well ultramodern light-curing ceramic material whose physical properties are similar to natural tooth. Our goal is to achieve a beautiful smile on the faces of our patients.
Range of services:
Painless treatment of caries.
Modern fillings with effect of "chameleon" guaranteeing the perfect colors.
Closing gaps between teeth.
Correction of teeth shapes applying composite materials.
Restoration of broken and damaged crowns on the contributions of fiberglass.
Composite and ceramic veneers.
Post-traumatic protection of broken tooth.
Endodontics
This branch of dentistry deal with treatment of pulp diseases and complications associated with them. Endodontic treatment involves removal of infected tissue inside the tooth , treatment of a root canal , disinfection and filling with suitable material.
Modern methods used in root canal treatment in MEDESTO are:
Root canal treatment using diagnostic radiology , endodontic micro motors which guarantees high precision treatment.
Filling with hot liquid gutta-percha of root canals (at the moment it is the best channel filling system in the world that guarantees tightness and allows to fill all types of root canals and their laterals).
Prophylaxis
The most expensive prophylaxis is the cheapest treatment.
Prophylaxis actions include:
Tests using a marker ( dye) of bacterial plaque on the tooth surface - to show how exactly the teeth are brushed.
Professional removal of tartar by mechanical and manual scaling methods.
Removal of sediments and stain with prophylaxis gritter (sandblasting).
Polishing the teeth surface including removal of various overhangs (e.g. old fillings) as well as retention areas of bacteria.
Removing hypersensitivity of exposed teeth necks by means of suitable preparations.
Fluoridation of teeth with the help of concentrated preparations of fluoride gels and foams.
Dietary guidelines.
Oral hygiene instruction including selection of appropriate brush , preparations, dental floss , interdental brushes of various kinds as well as cleaning methods.
Orthodontics
Orthodontics is a field of dentistry that deals with the treatment of malocclusions, maxillofacial and dental irregularities.
Straight, evenly aligned teeth are determinants of the attractiveness of a smile. Beautiful smile is an asset both in professional and personal relationships. If we are not embarrassed by the state of our teeth condition, we gain extraordinary comfort and confidence, as well as in consequence - well-being.
X-Ray Diagnostics
X-rays of the exact diagnosis of oral pathology. In our clinic we use the latest equipment to get digital photos intraoral and panoramic radiographs.
Panoramic X-ray - digital (Pantomographic) is an invaluable part of diagnostics in:
Orthodontic treatment planning.
Surgery for extraction of impacted (unerupted) teeth, left roots or wisdom teeth.
Prosthetics for planning of appropriate treatment.
Periodontics allowing for assessment of the periodontal tissues and locating the pathological processes.
Preservative dentistry detecting carious cavities, left overhangs of fillings, incorrectly treated endodontic teeth.
Implantology allowing for evaluating the amount of bone tissue and therefore allowing for selecting the appropriate implant, and in case of the absence of sufficient amount of bone to plan the treatment of sinus lift or other method of bone augmentation.
Detecting and diagnosing of many "devious" and asymptomatic diseases like granulomas, cysts, tumors.
Applying digital technology in taking radiological pictures allows reducing the radiation dose absorbed by the patient by as much as 90% compared to the traditional method of shooting on plates. After taking a photo image is being seen immediately on the computer's monitor and can be recorded on CD on the patient's request.
Dental surgery
Dental surgery is a specialty of dentistry that uses operative manual and instrumental techniques. Modern dental surgery is a painless treatment due to measures and tools used to anesthesia . We apply treatments under local anesthesia.
Surgery applied in our clinic:
Removal of teeth under local anesthesia.
Removal of impacted (unerupted) and supernumerary (extra) teeth.
Root resection of front and rear teeth including the use of biomaterial.
Operations of cysts.
Prosthetics
This division of dentistry deals with replacement of lost dental hard tissue as well as single and multiple missing teeth. Lack of teeth results in a range of consequences, about which the patient usually does not realize, that is why it is so important to supplement teeth quickly and correctly.
The range of prosthetic services :
Full range of fixed restorations : porcelain, metal, zirconium , telescopic or all-ceramic crowns as well as composite or porcelain inlays, onlays.
Composite and porcelain veneers.
Full range of crown-root inlays.
Full range of removable restorations ( full and partial dentures , immediate dentures (after extraction), skeletal also with cosmetic clasps , dentures without clasps ( bolts , latches , telescopes ) , nylon dentures , relaxation splints.
We apply :
The latest technologies and materials.
Cooperation with the best prosthetic laboratories.
Global standards of prosthetic treatment.
Teeth whitening
We realize dreams of shiny and white teeth.
A beautiful smile adds us charm and confidence. It's our best visit card, thanks to which we are perceived as being attractive. In our clinic, before whitening treatment, consultation is free of charge. The treatment can be carried out on healthy teeth without caries.
Please note that teeth whitening will not fundamentally change the color of existing teeth but make them brighten and will rejuvenate your smile (to cope with full patient's expectations regarding shades of white colors the solution will be in veneers as well as in crowns).
Whitening acts on the enamel teeth surfaces however does not act on fillings or prosthetics restorations. Hence, you may need to replace the last ones after the completion of the whitening process, but not earlier than 14 days after the treatment.
Indications for teeth whitening:
Yellow teeth.
Teeth after injuries.
Teeth after antibiotic therapy (tetracycline).
Fluorosis.
Teeth of smokers.
Contraindications:
Pregnant and lactating women.
Persons allergic to preparation.
Juveniles (it is not recommended to whiten teeth under 17 years old).
Large erosions.
People with gum diseases.
Inflammatory changes in periapical tissues.
Cancer and chemotherapy treatment.
Currently two methods of teeth whitening can be applicable: by using a splint (to be applied at home) and professional teeth whitening procedure applied in the clinic.
Splint whitening involves the application of special gel to an individually prepared splint for a patient. This whitening requires self-discipline of the patient because he/she must remember to regularly wear the splint (four to five hours during the day or during the night).
Whitening in our clinic is based on BEYOND system. It is a single treatment which consists of applying a special gel on the teeth surface, and then it is activated by the light accelerator. Whitening gel is based on hydrogen peroxide and other ingredients prepared to increase expected whitening results and decrease teeth sensitivity. Light being emitted by BEYOND device accelerates the teeth whitening process by increasing the frequency at which the hydrogen peroxide compounds break up. This causes the immediate oxidized effect in the middle of the tooth structure, thus apparent discoloration is broken down into smaller pieces which are oxidized. In the effect of teeth whitening process the patient has white and shiny teeth. The whole procedure takes about 45 minutes, but its length may vary depending on the case.
BEYOND treatment is completely safe. Teeth being whitened do not become 'more absorbent "for coloring substances, and durability of the treatment depends generally on the patient's lifestyle. The effect remains visible on the average for two years.
What is not allowed after whitening:
Not smoking for 48 hours.
Not drinking strong tea, coffee, coca cola, red wine or eating beetroot and colorful dishes.
Dr Izabela Frejlich About Aesthetic Medicine.
To meet the expectations of patients we have expanded our range of services for aesthetic medicine treatments . Inviting you to my clinic I want to help each of my patients finding their own definition of beauty, harmony and internal proportions. Treatments offered in my clinic make that everyone can look more rested, relaxed , and above all a happy and pleased with himself/herself.
We are trying to stop time professionally .
Mesotherapy
Mesotherapy is a non-surgical cosmetic medicine treatment which employs multiple injections of pharmaceutical and homeopathic medications, plant extracts, vitamins, and other ingredients. It is used for regeneration and bio-revitalization of skin in anti-wrinkle prevention, to improve the appearance and skin rejuvenation. Very good results obtained in the treatment of hair loss and cellulite. By providing nutrients through intradermal injections in the right places, such as the face, neck, cleavage, scalp, buttocks, thighs or abdomen.
Treatments typically are repeated every two weeks for 2-4 months.
Thanks to mesotherapy in non-surgical method we can improve the condition and appearance of the skin. This modern method of regeneration and nourishing your skin has become increasingly popular because intradermal introduction of nutrients guarantee quick and visible effects of wrinkles correction, improve the condition of hair and smoothness of the body, which in the result affects the well-being and confidence of the patient.
Mesolift
It's one of mesotherapy used to prevent skin ageing by stimulating the fibroblasts through administering injections of revitalizing active substances. It is recommended for revitalization and hydration of dull, tired skin and to plump sagging tissue. The active substance is a non-stabilized hyaluronic acid moisturizing, regenerating sagging skin on the face, hands, neck or cleavage. The effects are noticeable after the first treatment. The skin becomes healthier, smoother, fine wrinkles disappear, the skin is moisturized "from the inside", firm and looks younger.
Mesotherapy of face, neck, cleavage and hands:
The skin is injected very densely by appropriately selected preparations.
By applying adequate therapeutic substances metabolism of the cells is improved, the fibroblasts are stimulated for synthesis of collagen and elastin as well as hydration and nutrition of the skin gets better.
Mesotherapy for cellulite removal
The entire surface of cellulite is injected by substances that improve the microcirculation of blood and lymph and release excess of fat. Treatments are performed every 7 days 8 to 10 times. The treatment is not completely painless.
Mesotherapy for stretch marks treatment
Stretch mark treatment using mesotherapy has become a way to keep a youthful appearance while avoiding the unwanted side effects of cosmetic surgery or laser applications on the skin.
Direct application of the substance in the area of changes improves cell metabolism, stimulates fibroblasts to synthesize collagen and elastin as well as improves microcirculation.
Injections are performed along the changes with frequency of one time per month.
Mesotherapy for hair loss
One of the most common indications for mesotherapy are hair diseases in which there is significant hair loss or weakening of hair structures . By applying right materials to the exact place (around the hair follicle) the nutrition of hair can be significantly improved, hair loss can be stopped or slowed down, even more it can be notified regrowth of lost hair . Mesotherapy may be additionally supported by pharmacological treatment .
The procedure is carried out with the frequency initially once per week and then continuing once per month. There is no local anesthesia required. After the treatment you can just go back to work.
Wrinkle Correction
Time is unrelenting for us and for our skin. To eliminate wrinkles we use natural substances (hyaluronic acid dermal filler that appears in the body naturally), which allows to remove or reduce the consequences of skin ageing in frown lines between the eyebrows, skin folds that run from either side of the nose to the corners of the mouth and separate the cheeks from the upper lip (nasolabial folds), lines that go around the chin (marionette lines), folds in the upper and the lower lip, and smile lines in the corners of the mouth (the fillers can be effectively used to lift sagging cheeks, reshape the chin and tip of the nose, or fill in acne scars). The effect is rejuvenated natural looking face, without the need for a facelift surgery.
Very good results give combined therapies, tailored individually to the needs of the individual patient (Botox, fillers, peelings, PDO threads).
How does the treatment look like:
The treatment is performed under local anesthesia, so the pain is eliminated. Immediately after the treatment the area may be red, swollen and tender or small bruise can appear. Cold therapy can be applied and the swelling should be resolved within 24 hours. Back to normal physical activity it takes about two to three days.
The effect lasts from 9 to 12 months and is dependent on the individual characteristics of the body (natural hyaluronic acid, manufactured hyaluronic acid once injected into the skin will gradually break down and be absorbed by the body).
Contraindications to treatment:
Recognized hypersensitivity to hyaluronic acid.
Autoimmune diseases.
Pregnancy or breast-feeding.
Herpes or other active infections.
Cancer.
Tendency to the formation of keloids.
Medications such as aspirin.
Lips enhancement and Shaping
Lips are our ego (they are an important part of facial beauty ). For many people, fuller and more sensuous lips come high on their wish list. Therefore, these treatments are very popular.
As we age, the lips become thinner and smaller, developing those fine vertical lines around the edges that are a real giveaway sign of ageing. Full, plump lips are very youthful looking, whereas thin lips can be very ageing and give the face a rather miserable look. Hydration is a necessary condition for maintaining lips in a good shape. We use hyaluronic acid fillers (the strongest known moisturizer) that are specifically designed to restore natural fullness and create beautifully shaped lips. Hyaluronic acid is a naturally occurring substance in our body, so it is safe for us.
The treatment shall only be a delicate modeling but not a drastic change. It is a treatment for women of all ages, because it meets different expectations. Unbalanced, asymmetric or small thin lips are also indications to apply the hyaluronic acid.
Lip enhancement can be performed at many different areas of the lips:
Vermilion border or lip outline for creating definition, width and improve lipstick bleeding lines
Lip augmentation targeting the fleshy part of the upper and lower lip – for volume, pout & fullness.
Cupid bow definition
Oral commissures or lines going down from the sides of the mouth – for a younger and happy look.
Marionette Lines (sad lines from corner of lips downward)- also known as puppet lines
Philtrum ridges that go from the upper lip towards the nose – can be made more defined.
Perioral lines or fine vertical lines often due to smoking on the upper lip can be reduced.
How does the treatment looks like?:
Treatment of lips enhancement and shaping is performed under local anesthesia or under so called dental anesthesia, thanks to which the pain is eliminated. Then, the appropriate lip filler, by uising a thin needle, is injected to the designed areas of lips to improve the contour of the lips and to increase their volumes. Next, the injected areas will be massaged to create smooth, soft and natural result. The treatment lasts up to 30 minutes.
Immediately after the treatment lips can be slightly swollen. The swelling typically resolves spontaneously within a couple of days (back to normal physical activity approx. 2-3 days).
The effect lasts from 9 to 12 months and is dependent on the individual characteristics of the body.
Contraindications:
Recognized hypersensitivity to hyaluronic acid.
Autoimmune diseases.
Pregnancy or breast-feeding.
Herpes.
Menstruation.
Medications such as aspirin.
Chemical Peels
What is a chemical peel?
Superficial skin peels improve skin imperfections with little or no downtime. It's a minimally invasive procedure in which an acid-based solution in the adequate concentration is applied to the face or décolletage to remove dead skin cells. Most commonly used solution is glycolic acid, TCA, mandelic acid, lactic acid or salicylic acid.
After several minutes the solution is removed to reveal smoother and more refined skin. The applied substances penetrate deep into the skin and initiate rebuilding of collagen and elastin as well as proteins that are supportive factors in the skin. Thus, one treatment or a series of peels affects the skin regeneration and rejuvenate it as well as eliminates imperfections. Your skin is renewed, bringing out your inner glow. A chemical peel can improve skin problems such as acne, sunspots as well as improve skin texture and tone, leaving skin looking radiant and refreshed instantly after your first treatment.
Proper treatment - a guarantee of success
After the interview, we choose the safest preparation for your type of skin, such which will fill meet expectations. Before and after treatment also follow recommendations regarding skin care, sun exposure, etc.
Modern chemical peeling preparations are very effective and act quickly. Almost they do not cause any allergies, their application, which takes a few minutes, do not cause painful or unpleasant sensations. After treatment, you can function normally and return to work.
Indications after treatment
Ban tanning for 4 weeks.
Use sunscreen with sun protector factor (SPF) of at least 30,
Ban on the use of creams with alpha hydroxyl acids (AHA) for 14 days,
Makeup can be applied few hours after the treatment (preferably 24 hours).
Absolute prohibition of scratching exfoliated skin, indicated intense moisturizing of the skin.
Contraindications
Exposure of the skin to the sun (in a very sunny summer).
Skin allergies, active herpes.
Tendency to keloid.
Scars after surgery of the face (up to 2 months).
Pregnancy, breastfeeding.
Numerous signs of melanocytes.
Cryotherapy treatment (up to 6 months).
Autoimmune diseases (collagen, pemphigus).
Irritated or damaged skin.
Severe forms of acne (many pustules, cysts) - require prior pharmacological therapy.
Oral therapy using derivatives of vitamin A (Roaccutane) - requires at least a six-month break.
Peels treatment effect:
Removal of fine wrinkles.
Reduction of skin redness.
Smoothing of acne scars.
Removal of pigmentation disorders.
Brightening of the skin.
Shrinkage of the sebaceous glands.
Smoothing and moisturizing of the skin.
Firming the skin.
Hands Rejuvenation
Hands are one of the most visible attributes of beauty, especially for women. There is nothing that betrays the age of women like her hands. Once the women wore gloves to hide the aging process and their age. Now we can rely on other methods.
As we age, skin of hands, faster than other body areas, loses its elasticity, firmness, plumpness, gets thin and often become flecked with brown spots (called age spots).
The latest method of hyaluronic acid application, in addition to shaping of body and face, is hands rejuvenation treatment.
The most important in hands rejuvenation is to restore natural " youthful " volume of subcutaneous tissues , which ultimately has the effect of not only restoration of youthful appearance , but also stimulates the regeneration of the skin , restoring its elasticity and firmness and a uniform color.
Botox
Botox is an effective way for the liquidation of facial wrinkles. There is only one simple non-surgical method that allows smoothing and shallowing facial wrinkles that occur even in very young people. Botulinum toxin is a medication and a neurotic protein. Botulinum toxin attenuates the activity of facial muscles by blocking groups of nerve connections.
Botox works only within the muscle, which is injected, while the remaining muscles function as before. As a result the expression does not change and the wrinkles disappear.
The most common places of the treatment are:
Forehead
Area between the eyes called. "Lion's wrinkle"
"Crow's feet" around the eyes "
Smoker's lines "around the mouth
Masseters muscles in the therapy of temporomandibular joint dysfunction (TMJ) disorder, teeth grinding(bruxism) or teeth clenching
Cleavage
Surroundings of eyebrows, giving them a younger look and causing "eye opening"
Wrinkles and folds on the chin and neck
How does the treatment look like?
Before performing the treatment the areas for application of botulinum toxin are carefully planned . In the procedure we use disposable syringe with a very thin needle, which causes that the patient feels only a slight sting. The preparation is injected directly into the marked spots on the face. The treatment takes about 15-20 minutes depending on the number of injections.
After treatment
The results are spectacular and visible in just a few days after the treatment. Full effect, we can expect after 14 days when we invite you also for a control visit. The effect of the procedure lasts on average 4-6 months, it all depends on the individual characteristics of the organism. After this period, facial expressions gradually returns. After the complete expiration of the treatment, the procedure must be repeated. On average, we do it 2-3 times a year.
Botulinum rejuvenation treatments have become extremely popular around the world, especially among professionally active persons, businessmen, public people, both women and men.
Contraindications
Neurological and muscular diseases (myasthenia gravis)
Pregnancy
Breast-feeding
Taking amino glycoside antibiotics (tetracycline, lincomycin, gentamicin, neomycin and streptomycin) - increase the risk of side effects
Chronic autoimmune diseases, for example: rheumatic arthritis (RA)
Uncontrolled diabetes
Ten days before the application of Botox, patients should stop taking vitamin E, multivitamins, St. John's wort and anti-inflammatory medicines. These drugs may increase the risk of rejection. Before and after the procedure it is not allowed to drink alcohol. After the treatment for about four hours, do not bend down, sleep and massage places where Botox was injected. On the day of applying botox it is not advisable to use sauna, apply beauty treatments, sunbathe, excercise sport, etc.
PDO Threads
Soluble Polydioxanone (PDO) threads lifting and tightening the skin (commonly known by patients as "collagen threads ") are absolute novelty in aesthetic medicine. Implantation of threads that float and tighten the skin becomes more and more popular all over the world but also in Poland. It is a new way to lift flabby cheeks, drooping corners of the mouth and rippling of the neck and the cleavage skin.
With age, facial skin becomes looser and slumps down. Some patients say they are affected by the gravity. Skin aging results, among others, from the damage of collagen and elastic fibers as well as disappearance of hyaluronic acid in the skin. The appearance of wrinkles progresses with age because the scaffolding created by the collagen and elastin is destroyed . With age, the face becomes sad and looks gloomy, and the corners of the mouth and cheeks fall. Around the mouth and nose wrinkles deepen. Skin of the neck and neckline ripples.
The treatment called First Facelift is to introduce to the skin PDO threads. The threads tighten and slightly lift the skin. By dissolving gradually, the threads stimulate the synthesis of collagen, fibroblasts and angiogenesis. The skin becomes more smooth and radiant, wrinkles disappear, the face oval raises, "pores" are narrowed, sagging tissues are strengthened – skin lifting effect is achieved.
PDO threads consist of polydioxanone, a synthetic monofilament fiber which, after a certain time is dissolved in the tissue. This process takes between 180 to 240 days.
Polydioxanone is a material used in medicine for many years. The threads have been used among others in plastic surgery, ophthalmology, gynecology and general surgery. The material is atraumatic and neutral to the tissues, it does not demonstrate pyrogenic or antigenic properties. PDO thread is placed in a sterile, thin needle by which is implanted subcutaneously, intradermally or even intramuscularly on specific parts of the face and body. Depending on the needs the Doctor selects the appropriate size and type of threads.
The technique of PDO thread entering is based on the use of natural skin tension lines, which in addition to strengthening the skin causes an effect similar to a surgical facelift. After the treatment, there may be minor bruises that disappear after a few days.
The aesthetic effect is very natural, because we are not changing facial features and not increasing the volume of the cheeks. Thanks to the treatment we can reduce the smoker's lines and forehead wrinkles, lift the corners of the mouth or improve the oval of the face as well as get rid of sagging skin of neck and décolleté. For people who have had Botox treatment which anyway appeared too weak to reduce crow's feet the procedure called First Lift with PDO threads is the perfect solution for getting rid of wrinkles around the eyes. Threads tightening the skin are a great way to eliminate of flabby skin of the neck and cleavage.
In case of comprehensive rejuvenation an experienced Doctor determines individual antiaging program, in which many aesthetic medicine treatments are used complementary.
New trends of aesthetic medicine are now based on the principle of obtaining the effect of the so-called "Natural look". This involves rejuvenation in such a way that we look younger, but without changing facial features. So that our cheeks and lips are not artificially inflated as it sometimes has been seen in patients who have exaggerated with the amount of hyaluronic acid. The combination of multiple treatments such as laser removal of wrinkles (fractional laser), hyaluronic acid and Botox treatment adapted to the needs of the patient, moisturizing the skin by the use of mesotherapy as well as application of PDO threads is a holistic approach to rejuvenation of the face, neck and décolleté.
One of the main advantages of PDO threads is the possibility of their use virtually anywhere in the body: not only the face, but even to improve skin texture of elbows, knees, abdomen, rears, neck or chest.
The main indications for the use of the method of "First Lift" threads are :
On the face:
Vertical and horizontal forehead wrinkles.
Forehead lifting, reduced outer edges of the eyebrows, slender, soft tissue, drooping eyebrows.
Lower eyelid - bags.
Cheeks.
Clear naso-labial folds.
Buccal zygomatic groove.
Chin's folds.
Puppet folds.
V - lifting.
Drooping cheeks and the area under the lower jaw.
Skin folds on the cheek.
Wrinkled cheeks.
On the body:
The folds and wrinkles of the skin on the neck and décolleté.
Firming and shaping of the breast.
Sagging tissue and stretch marks on the buttocks , abdomen , arms and legs.
Insensitive skin and subcutaneous tissue (especially after liposuction ).
Obesity - arms , abdomen, ribs.
Alopecia
The improvement of skin appearance is obtained immediately. The procedure is virtually painless. Slight redness and bruising disappear after a few days. "
Rapid and long-lasting effect:
after the introduction of the PDO threads first effect of the skin appearance improvement is obtained after 3-4 weeks and deepens it for about 3-4 months.
The duration of effect: about 2 years.
Platelet Rich Plasma (PRP) - youth in your blood !!!
This is a special program of bio-stimulation of skin cells, which is based on obtaining the platelet-rich plasma from the patient's own blood. Active thrombocytes contained in the plasma produce a skin factor important to cell regeneration, which, among others, stimulates multiplication and maturing of epidermis cells, stimulates extracellular matrix synthesis, activates microcirculation, stimulates DNA synthesis and induces fibroblasts to produce collagen.
The treatment provides long-lasting effects in regeneration and revitalizing of the facial skin, and at the same time is completely natural and compatible with the patient's body, without the risk of intolerance, allergies or other immune reaction !!!
Indications for the treatment:
Revitalization of the facial skin (skin tired and without tension, with uneven color, dry and limp).
Signs of skin aging (folds, wrinkles, reduced skin thickness).
A history of some aesthetic medicine treatments (regeneration of the skin, acceleration of healing).
Baldness.
In the first phase of the procedure a small amount of patient' s blood is drawn (9 - 60 mL) to a special test tubes and later it is centrifuged to separate erythrocytes and leukocytes from the plasma containing platelets. In this way, we obtain platelet rich plasma which is injected into the skin by mesotherapy technique.
We can also obtain, by the relevant centrifugation, autologous fibrin, which is later applied along wrinkles acting as a filler giving the effect of "lifting", which lasts about two years.
Effects of treatment:
Revitalization of the skin.
Reconstruction of collagen fibers /density and tension of the skin/.
Improvement of skin blood flow. Improved skin texture and color.
Smoothing of wrinkles and folds through bio-stimulation of skin cells.
Accelerating the healing process.
Contraindications:
Pregnancy and breastfeeding.
Blood diseases.
Neoplasms.
Diabetes.
Active herpes.
Systemic infections.
Treatment with medicines which prolong bleeding time.
Fractional Micro Needle RF
Percutaneous CIT(Collagen Induction Therapy) by RF Microneedling
Collagen Induction therapy is one of the safest skin resurfacing treatments available. Also known as skin needling. It involves the use of a single use needle gently penetrating into the skin. Skin needling stimulates the release of groth factors that build up natural collagen and elastin in the area that's being treated. This is an excellent method of collagen inductions as the epiderms and melanocytes in the deep layer of the skin are not damaged so there is no possibility of post inflamatory hyper pigmentation. Unlike lasers or dermaabrasion, RF powered microneedling can be used on most skin types and colour, and even sensitive areas close to eyes. It is a target focused treatment and will not touch the surrounding skin with fast recovery time.
WHM(Wound Healing Mechanism) by RF Energy
Radio frequency (RF) is one of the most innovative treatments for chronic wound healing and skin regeneration. It has been shown to reduce skin flaccidity, wrinkles and cutaneous aging. In addition, RF has demonstrated the ability to upregulate human dermal cell proliferation and activate expressions of genes and enzymes. Morover, RF generates a non-ionizing electromagnetic field, considered a safe modality for human skin and has been used in both medicine and communication demending on the frequency spectrum.
Gynecology
Full care of a pregnant woman.
Prenatal diagnosis.
Pre-conception care which is aimed at diagnosis before pregnancy and to prepare the woman's body during pregnancy , so as to eliminate or reduce the risk of certain diseases which adversely affect pregnancy or childbirth.
Contraception (preventing pregnancy).
Diagnosis and treatment of women with hormonal imbalances during the period of conception.
Diagnosis and treatment of postmenopausal hormonal imbalances.
Treatment and diagnosis of indispositions and hormonal imbalances of girls during puberty.
Ultrasound (USG) diagnosis, transvaginal ultrasound examination (Camera Philips ultrasound HD5).
Cytology examination. Treatment of erosions by applying cryotherapy and electrocoagulation.
Diagnosis and treatment of vaginitis.
INTIMATE AESTHETIC SURGERY FOR WOMEN:
Labia filling.
Revitalization of the vagina.
Augmentation - enhancement of G-spot.
Perineoplasty - correction of the perineum after incision and sewing .
MICRONUTRITION AND SUPPLEMENTATION:
Treatment of postmenopausal symptoms, inflammation of the vagina and digestive ailments /according to European Institute of Nutrition in Paris, applying PiLeJe preparations/.